TUNEDIN.LONDON
LIVE MUSIC in the film world's best kept secret:
SANDS FILMS STUDIOS, ROTHERHITHE, LONDON SE16
Tickets: £14
At Sands: Tea & coffee included with your ticket.
Come early/stay late for stronger beverages in the local pubs!
Sands Films Studios, 82 St Marychurch Street, Rotherhithe, SE16 4HZ
FEB-APR 2017
---
ADAM BEATTIE and THE CONSULTANTS
Wed 22nd Feb, 7.45pm (doors 7.15pm), Sands Films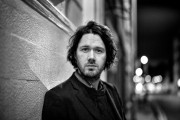 Singer songwriter Adam Beattie and his band are being joined by his sister Sarah Beattie on violin for a special set focusing on their Scottish roots. The minor ballads and moody blues of his acclaimed fourth studio album "The Road Not Taken" have been hailed as "gently affecting", "intoxicating" and "carefully crafted", distinctive for the "dark twist" that runs through them. This is his first headline gig of the year.
---
MONOOKA'S CARAVAN
Wed 8th Mar, 7.45pm (doors 7.15pm), Sands Films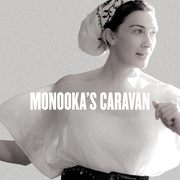 Award-winning Romanian singer Monooka reinterprets traditional songs from the Carpathian mountains in collaboration with three hugely talented British musicians specialising in Balkan music: fiddler Meg Hamilton, guitarist Matt Bacon and bassist Paul Moylan. With refreshing spontaneity they blend fiery Romanian folk and Gypsy songs with jazz and improvisation.
---
ÖSP

Album Launch Special: "Tales From a Poplar Tree"

Wed 22nd Mar, 7.45pm (doors 7.15pm), Sands Films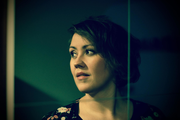 Hailing from a valley in the North of Iceland, Ösp makes music that both reflects the folk songs of her native country and absorbs the creativity of contemporary London songwriting. She carries with her a fine Icelandic tradition of soaring melody-led songs of glacial beauty and intense emotional power: "Tales from a Poplar Tree" is an album to savour and this will be its first outing!
---
KADIALY KOUYATE and FRED THOMAS
Wed 5th Apr, 7.45pm (doors 7.15pm), Sands Films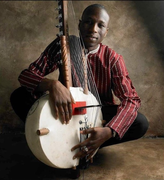 Born in southern Senegal into the great line of Kouyate Griots, who continue their inherited role of storytelling and news-bearing, Kadialy sings original songs of hope, peace, love and humanity, themes that unite and uplift his audience. Inspired by traditional repertoire, he plays the kora, a beautiful African harp steeped in history, with great dexterity and ease. He'll be in duo with music polymath and accomplished multi-instrumentalist Fred Thomas on double bass.
---
JAZZOLEA
Wed 19th Apr, 7.45pm (doors 7.15pm), Sands Films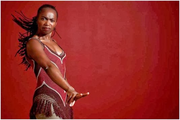 Made up of artists from Seville, Barcelona and London, Jazzoleá captures the mystery of Flamenco, channels it through that ever changing phenomenon we know as Jazz and adorns it with a dance form which merges the spirit of Andalusia with the rhythm of swing. London-born Esther Weekes combines these two dazzlingly masterful talents, singing & dancing, in this unique & spell-binding collaboration.
---
Nearest station: Rotherhithe Overground 2 mins
Buses: 381, C10, 188, 47
Info: tel 07595 154601
Join the mailing list: tunedin.london@gmail.com
Tuned In London on Facebook
On Twitter @TunedInLDN
tunedin.london on Instagram